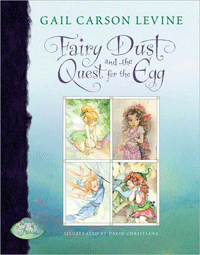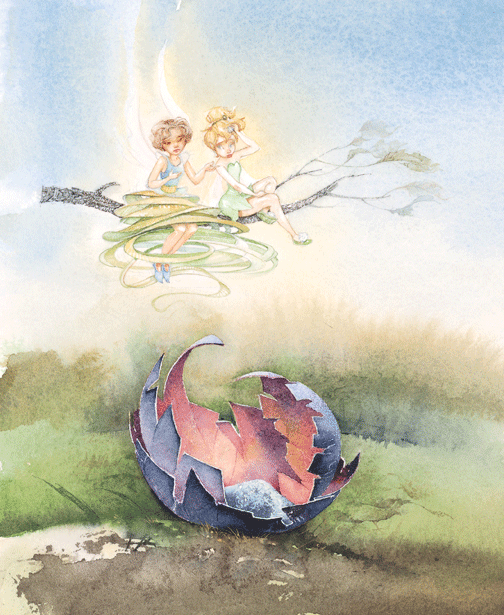 by David Christiana, ©Disney Enterprises, Inc
This is the volume that launched a thousand books in the Disney Fairies series.
One of my favorite books when I was in elementary school was Peter Pan by James M. Barrie. As I read it, I fell in love with Peter. I decided Wendy was an idiot for leaving him, and I wished I could jump inside the book to make things right.
So I was delighted to get the chance to go to Never Land on my own. I didn't travel there to marry Peter. My job was to invent the island's fairies (other than Tinker Bell), to expand Tink's character, and to figure out where and how the fairies lived. Most of all, I hoped to come upon the source of the magic that prevents everyone on Never Land from growing old.
Many surprises awaited me. I discovered that fairies can't fly with wet wings and that their wings never hurt, no matter what befalls them. And if you rarely had to walk, what kind of shoes would you wear?